Jonathon Jones
Tregothnan Trading
Jonathon Jones is the MD of Tregothnan Trading and is famous for pioneering the first home-grown tea company. His career at Tregothnan began in the garden – employed as the Head Gardener for his expertise in botany. He was awarded a Nuffield Scholarship to study in tea which took him across the world to research the growing and cultivating of our number one drink.

He is now known as the 'business botanist' for his green fingers and experience in both botany and business. 'Creating the right conditions for growth has never been more exciting'. He believes rural businesses can grow as global players and has given numerous media interviews and lectures on this particular passion - recently undertaking a 'go global' mission with enterprise nation. He serves on a number of boards in the UK including Plimsoll Publishing, the world leader in business intelligence. He was voted in the top ten influential business leaders of Cornwall.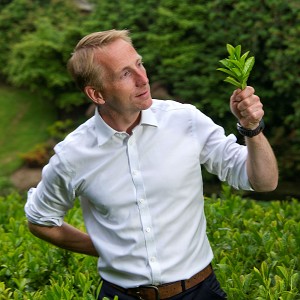 Be Great - How To Sell Tea to China
Jonathon will inspire you and give you great tips to grow your export sales. Be encouraged and excited by the global opportunities and how to apply them to your individual business. Selling tea to China is an engaging backdrop to the session and the lessons are universally useful to businesses of all kinds. Working with the GREAT campaign, Tregothan has helped to promote the finest British business to go global.
EVEN MORE SEMINARS