STAND NUMBER: 104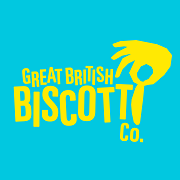 Great British Biscotti Co
Great British Biscotti Co launch new innovative Biscotti range

The Great British Biscotti Co (GBBC) was born towards the beginning of 2016, a small but noble artisan movement that believed above all else that the craggy, double-baked biscotti of proud Italian descent simply wasn`t fulfilling its full taste potential.

Such thinking is unquestionably a little left of centre, but in no way a snub to the traditional almond-themed biscotti we all love and adore.

Whilst our vision is unquestionably to provide biscotti with the perfect foodie forum to showcase its full flavour spectrum, we`d be wrong not to acknowledge the special relationship that exists between everyone`s favourite almond offering, a sumptuous coffee and any well-informed biscuit bon viveur.

BISCOTTI HERITAGE

Biscuit myth tells us that the humble biscotti began life as the Roman Legionnaire`s biccie of choice, the perfect knapsack nibble to make marching and invasions a little less onerous. The robust, double-baked nature of this substantial bickie meant that their iconic crimson tunics were spared any unsightly crumbs, which is never a good look if you`re a marauding warrior.

Today we Brits have an enviable track record of being able to put our own unique spin on even the most everyday item and as a long-standing nation of biscuit lovers we always knew that this biscuit barrel classic had more to offer.

N.B. it`s worth noting that all our Biscotti are also baked to ensure they are not as hard as traditional Biscotti so they can be enjoyed as a snack anytime and not necessarily with a hot drink"




07715 322868