STAND NUMBER: 8032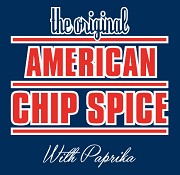 American Chip Spice Co.
American Chip Spice was one of the first chip seasonings to be sold in the UK to both the retail market and the takeaway/ fast food markets.

Started in Hull in 1989 by the Wilson family, it is now sold in over 75 Asda and Morrisons supermarket stores in the North of England and by all good fast food and food services wholesalers to the trade. It is sprinkled on chips and other tasty snacks.

It is still made by the Wilson family business, Wilsons Seasonings Limited, which specializes in producing seasonings and blends for the food industry. Offering a range of hundreds of set recipes and a bespoke blending service.