STAND NUMBER: 2020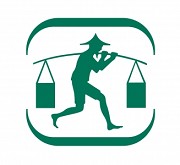 Verstegen Spices and Sauces
Verstegen represents creative and surprising innovations in the food industry.
For sustainability, quality and limitless service.
Our customers play a key role in everything we do: they come first.
And it`s all based on the idea that there is only one kind of quality: the very best.
After all, using the very best quality is the only way to create the most amazing flavours,
the most delicious products and the most remarkable concepts.
These high-quality standards start at the origin,
where the finest ingredients are found.
Here, we work with local farmers to produce the purest herbs and spices.
From there on, we manage every step of the way ourselves, from transport to our in-house grinding and safe food processing.
We`ve been doing this as a family-owned business since 1886; today, the fourth generation is at the helm.


01206250200