STAND NUMBER: 4030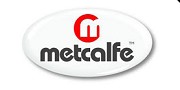 Metcalfe Catering Equipment
New to Metcalfe this year is a range of truly innovative high speed cooking solutions from our partners at Atollspeed and Roband. High speed ovens and super fast contact grills means that operators can produce hot, high quality snacks up to ten times faster than conventional cooking methods.

Established in 1928, Metcalfe is one of the premier manufacturers and suppliers of commercial equipment for the foodservice industry.

All Metcalfe products are manufactured to the highest standards of efficiency, durability, reliability and innovation. They provide a comprehensive and cost effective answer to all the requirements of the fast food, restaurant, hotel, catering, supermarket and licenced industries.

With over 89 years of experience in the foodservice equipment industry, our knowledge, support and product portfolio are second to none. We are passionate about equipment and are proud to supply equipment that operators can rely on time after time in busy foodservice environments.


01766 830 456