STAND NUMBER: 3162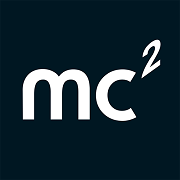 mc square social media marketing
Delivering MORE ENQUIRIES and BOOKINGS for Restaurants Hotels from SOCIAL MEDIA

We give people freedom to do the things they love most and live their amazing dreams. As an award-winning HOSPITALITY SPECIALIST company, we deliver you MORE BOOKINGS & ENQUIRIES for your restaurant or hotel using SOCIAL MEDIA as the trigger.



SOCIAL MEDIA MANAGEMENT
The simply ALL DONE for your solution freeing up your valuable time to expertly run your business

SOCIAL MEDIA COACHING & TRAINING
1 to 1 strategic sessions focused exclusively on your restaurant's or hotel's social media activity and performance.

AMAZING WEBSITES
Dynamic sites that engage with your customers and professionally present your brand online

REFERRAL MARKETING STRATEGY
Now is the time to make a change and build an amazing business and have a spectacular life. Our team of highly trained experts will help you develop and implement a robust Referral Marketing Plan to INCREASE YOUR TURNOVER. 100% money back guarantee

MARKETING ADVICE
You tell us what you need help with and we will find the solution. Strategic marketing plans, marketing campaigns, content planning, creative thinking - HOW TO INCREASE SALES!

Choose from our range of services to suit your needs and budget. Come and talk to us on our stand 3162 to find out more and to CLAIM YOUR FREE Social Media Health Check!



020 8367 5959