STAND NUMBER: 2016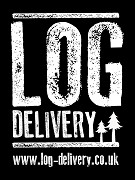 Log Delivery.co.uk LTD
Log-delivery.co.uk started five years ago, initially for the wood burning stove market. We wanted to change the way people buy quality fuel. We designed a website platform that enabled our customers to pick a three hour arrival time of their choice seven days a week in London. Due to demand, this expanded to Surrey. We started to get attention from restaurants who had little storage space and wanted a company who could supply them with a regular delivery at the right time, specific to their requirements. This was a pivotal time for the business and has lead Log-delivery.co.uk to grow, now serving both customers in the winter and restaurants all year round.

Growing from a start-up concept to being a real business has enabled Log-delivery.co.uk to self-invest heavily in its technical infrastructure and to create an efficient distribution business. Recently, we gained sole UK distribution of Normandy Briquettes, which are compressed beech logs specifically designed for commercial wood-fired ovens. Log-delivery is show casing the Normandy Briquette at the Takeaway Expo.

Additionally, our long-lasting, highly calorific compressed charcoal sticks have been very popular with restaurants and pop-up food trucks, due to their incredibly long burning time. Charcoal sticks are now seen as the essential ingredient for kitchens cooking on a grill.

Our mission is to be the go-to company for businesses using real fires, and to supply them with cooking wood and fuels which give food that all important, smokey flavour .


020 8819 6482