STAND NUMBER: 3052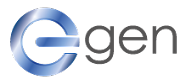 eGen Electric Scooters
eGen together with Mute offer flexibly financed electric scooter packages which can save you up to 80% on your fleet running costs.

We provide practical, reliable, environmentally-friendly transport solutions for businesses and individuals at a highly competitive price. Our scooters are pollution-free, quiet, economical, and great to drive.

Our Torrot Muvi and Silence S02 models are eligible for 20% off through the UK government grant scheme. They both feature a removable battery allowing you to hot-swap for unlimited range and a quick charger to minimise charging times.

We pride ourselves on our cutting-edge technology with high quality lithium ion batteries and battery management systems with designs from retro to futuristic backed by an extendable warranty. We offer bespoke packages including spare batteries and can include full servicing packages and competitive financing.

We`re passionate about meeting the challenge of helping your business to succeed and realise an electric vision - a passion matched only by our commitment to provide excellent customer service whether that`s just help and advice, sales and after-sales support or advice on fleet management and risk liability mitigation - customer satisfaction comes first.
Our full range is available at eGenScooters.com.

To find out more, call us on 0203 700 6728 or email us with your enquiries or even better come and test ride from our range of demonstrators and ask as many questions as you like!

The future of delivery is here now. Welcome to the Electric Generation...


0203 700 6728