STAND NUMBER: 4064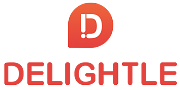 Delightle
To get and to keep your customers you must deliver an amazing experience. Creating customer loyalty and investing in marketing is the need of the time to stay competitive in the market as customers abandon previous shopping as soon as they face awful experience and stick to the one who delivers delightful experience. Unfortunately, most businesses lack the complete understanding and know-how to create wow moments of digital experiences using technology.

Our mission at Delightle is to empower retail businesses and brands to build the ever lasting personalised customer relationships that power effortless marketing, loyalty, growth, and overall success. We believe that every size businesses should enjoy access to state-of-the-art technology that allows them to offer valuable, relevant, and engaging personalised customer experiences. This is what the core of our innovation and driving us to deliver success stories.

We are pioneering Machine Learning and Artificial Intelligence in shopping with our end-to-end solutions of loyalty, mobile payments and customer engagement solution. With Delightle, merchants can enable mobile payments, engage with customers, get insights of their behavior and automate the marketing to keep them coming back. Our SaaS solution is simple and affordable for merchants who are busy in building their business to automate customer management, engagement and drive repeat business.





+46761416900