STAND NUMBER: 7040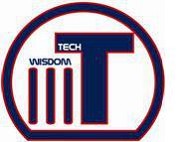 ACE RESTAURANT TECH
Bringing Restaurants Online Worldwide is our mission!

The Ace Restaurant Tech platform is a robust, intuitive, feature-rich and affordable solution. Started by a fellow restaurateur (with over 20 locations and 10 years in the industry), who understands the operational issues that owners face every day. Due to this unique perspective, the Ace Restaurant Tech team is able to create solutions that work. Ace Restaurant Tech also recognizes the challenges restaurants face from Portals and has been able to design solutions that enhance the user`s experience and drive customers back to the restaurant`s website.

Utilizing our technology enables our clients to increase revenue from new and exciting sources. Our platforms are on the cutting edge and we are continually improving our product to service our global team of clients that spans over forty-five States and twelve different Countries. For larger players, Ace Restaurant Tech is able to license its software, affording companies access to a solution that is extremely reliable and dynamic; reducing the time and costs that would be required to develop independently.

Our clients, with just one location or those with over one hundred are comfortable knowing that they are working with leaders in the industry. Leveraging the Ace Restaurant Tech technology improves the customer`s experience and in the process makes operations more efficient and profitable.